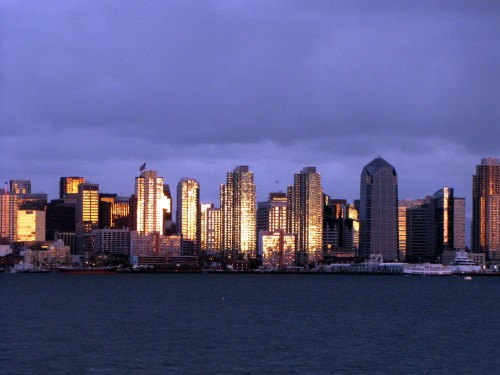 So where were we…
When we last wrote about our traveling adventures we were cruising down the CA coast. Did anyone else know that San Fran is actually COLD in the summertime? As a preggo chick I wasn't complaining thought. I am typically one of those people who's always cold… and complaining about being so. But not when I was baking my little BITO (Bun In The Oven). We had a really wonderful time in San Fran with our wonderful and beautiful friends, Michael, Tina and their sweet baby girl Paige, and Vlad and Rachel who you will remember from our Tahoe adventures).
After leaving SF, we continued down the coast and stopped for a night to meet up with more friends Ki and April. Ki was Matt's Best Man in our wedding, and on October 20th (mere days before Siena was due to grace us with her presence!) Matt got to return the favor as Ki committed his life and love to April. We ate, celebrated, and danced the beautiful night away. Well, I didn't dance that much because I was having some early contractions and didn't want to deliver our baby on the dance floor… though that would be a very cool birth story!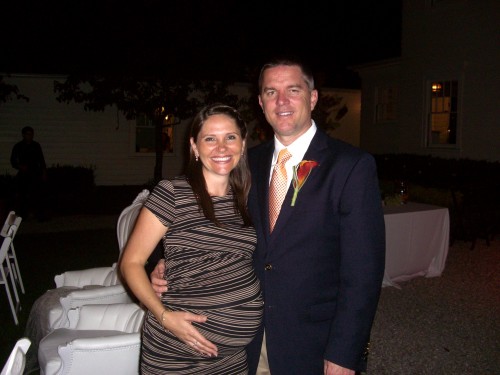 We ended our coast journey back in San Diego, where we have been since September 2012. We had to be checked into the Birthing Center by the beginning of September for our end of October due date. We got here, got checked in, and started our Maternity care with the Midwives at UCSD. I was so excited to be back to San Diego where we have so many friends and family!
I previously posted Siena's birthing story, so now I'll catch you up to date on what we've been doing while we've been stationary in SD for the last 6 months.
I can basically sum up our time here in 4 words: Mommy Groups and Poker. Ha! While we have been spending most waking moments with family, friends and loved ones, I have been spending as much time as possible with my Breast Friends. These are the ladies that were in our HypnoBirthing class. We've reunited with our babies on the outside and begun forming friendships. At least once a week on Wednesdays we all meet a breastfeeding support group. Though none of us need any support in that area any longer, it gives us a wonderful opportunity to come together and support (and be supported) by an ever changing group of 40 or so Mommies in all areas of mommy-hood! After group, my Breast Friends and I, along with our sweet bundles of love (Siena's Womb Buddies), all walk to a local restaurant —Eclipse Chocolate (SERIOUSLY!) and nibble, indulge, and keep the Mommy Party going! Woot Woot!! (The milk is on tap and is flowing freely!) Ha!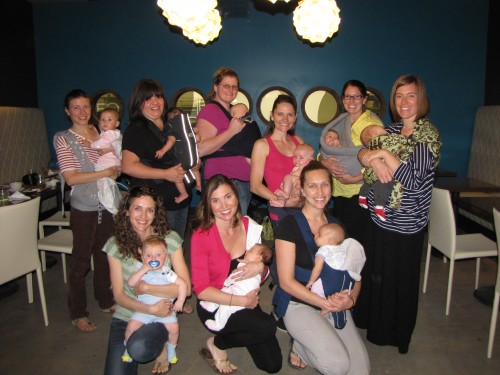 Oh, side note: I have these breastfeeding jokes that I just need to use somehow. 1. These babies are really milking this for all it's worth. And 2. This breastfeeding support group is the tits. (Too vulgar? sorry!) Anyways, I just need a brick wall to stand in front of, a microphone, and a semi drunk audience… of all moms who would get my mommy jokes. Side note over. Resume regular post.
I also signed up for a month of Mommy & Me yoga at a local studio. Okay okay, so when I watched the AMAZING documentary Babies I was the first one to make fun of the US baby doing yoga. I admit it, and I take it back! Yoga was very special time for me and Siena to bond. It was also our first chance to do something athletic together (and knowing me, it may be our only time doing something athletic together!). I love love loved going and was super sad to say goodbye to all my new friends there.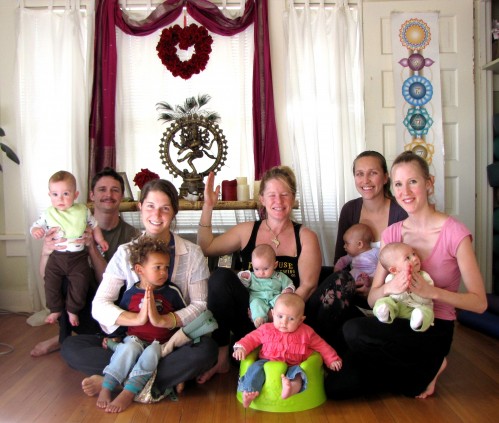 Speaking of getting super sad and saying our goodbyes. I have begun the process. Matt, Siena, Hank, Cali and myself plan to Tally Ho this Sunday (3/3). And here's where I'm at: I'm not excited.
I know that I should be. In past years I have been chomping at the bit to get on the road. This time feels different. I watch Siena interacting with her local family and our friends and the thought of taking her away is just killing me. Plus, **NEWS FLASH** having a baby is HARD WORK! We have so much support and help here and the thought of being away from all that freaks the crap out of me. We are going to go though, and we will leave in a few days. We will never know how Tally Ho truly is if we don't actually get out on the road and try it. Plus, I am very excited to see our non local friends and family. There's a definite bright side!
I was talking to an old acquaintance and catching him up on my life since we last spoke. "I got married to Matt. We moved into an RV. Had a baby. Now we'll leave again at the beginning of March." "HOW AMAZING!" he said. He got so excited for Siena. He said "you won't have to teach her history, because she'll be able to see it!" and "you won't have to teach her geography because she'll be living it." And he's right. I want to get back to that head space. That was where I was before she was born. So, we will go to Texas and see enjoy our (fingers crossed, tornado free) time there. Then we reevaluate. No biggie!
So, in the mood of saying goodbye — GOODBYE!!
XOXO
Breezy <3
PS. You don't see any pictures of Matt in this post because he's been playing A LOT of poker. He's spent a lot of January and February in LA and he's now in Vegas. He may post about that some day. :)