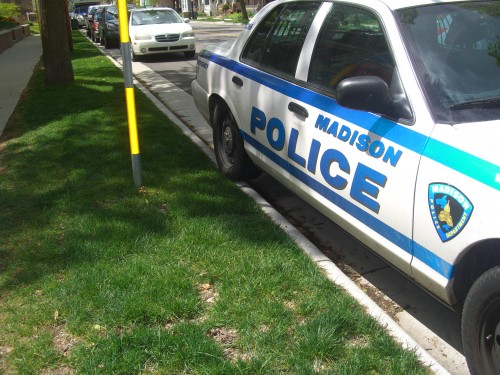 Per usual, our blog journal is a bit time-lagged to current events but do not fret. We are going on a blog heater this week and will be up to current affairs by the end of this week. Stay tuned…
When we left you last we had just finished our amazing stay in the land of Ditka.
Leaving the culture, sausages, pizza, and charm of the Windy City behind we put the wheels to road and headed northward. This leg of the trip would again take us into new territory – the lovely state of WisCANsin. You know, dairy farms, cheeseheads, beer – all that is right and good with this great nation of ours.
We had planned to take the most direct route from Chicago to my Uncle's place in Northeastern Minnesota but that plan changed quickly after I realized I had a friend, Maureen (and an offer of a city tour) just up the road in Milwaukee. Did someone say tour? We are in. I'd met Maureen years before while travelling and we'd kept in very loose contact via Facebook. When I wrote her to say we were in the area she responded immediately with an offer to show us around her fine city (and shower privileges at her home – ahhh she knows our soft spots). Having travelled a ton herself she welcomed us with open arms and was such an amazing host!!! Thanks Maureen!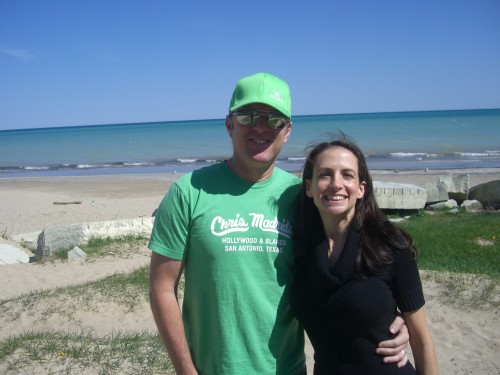 She drove us around town, showed us the city, took us to the local bbq joint (through the hood that none of her other friends with join her on), down to the "beach" on Lake Michigan (it was like in the 40′s brrrrrr), to Ian's – the most interesting pizza place (think macaroni and cheese pizza) and best of all, she'd scheduled a tour for us at the local Sprecher's Brewery. Tour. Score. We love us some factory tours. And this one did not disappoint. They not only brew beer but also fire brewed sodas – their root beer being the overall best seller of the entire brewery. Delish and super fun times. We were only there for about a day and a half but had a grand time hanging with Maureen, her cute little daughter Manhattan, and getting to see the city that we'd never even planned on visiting. A stop for some famous Kopps frozen custard on our way out of town was the perfect farewell to our whirlwind stay in Beer City.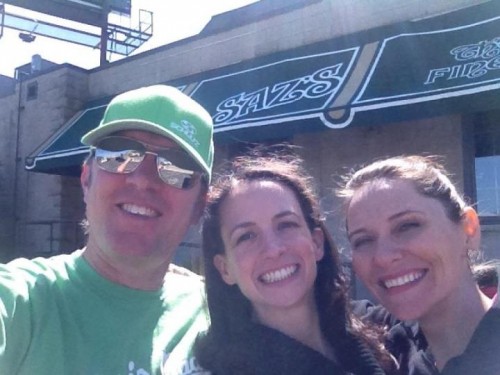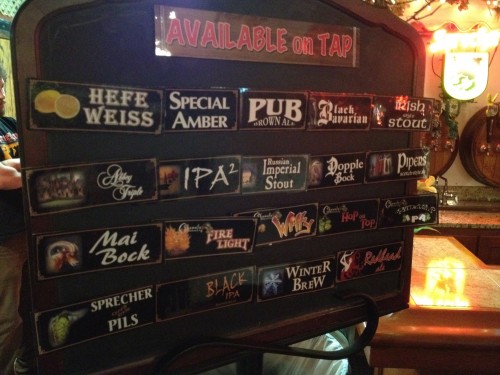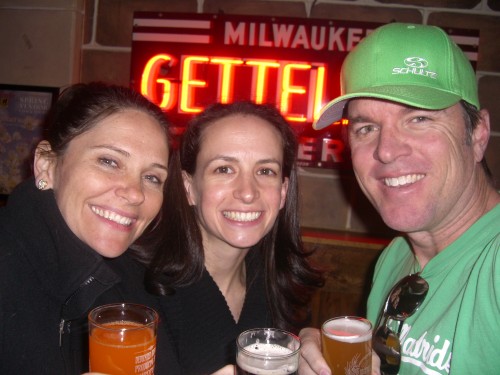 Our next stop was a mere few hours down the highway to the state's capitol, Madison. We'd heard Madison compared to Austin (which would have been enough for us to check it out) but turns out I had another friend, Michael, temporarily living there working on the recall of their Governor Scott Walker and on the election campaign for one of the democratic candidates running to replace him.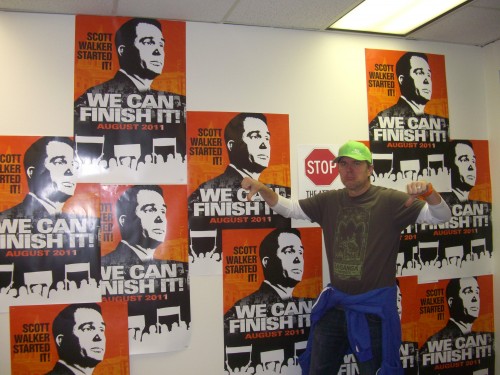 I know you'll find this hard to believe but we met Michael our first night in Madison for burgers at a great spot he'd recommended. We walked around the city at night, played some pool, and talked a LOT about Michael's job and politics in general. Bree and I know virtually nil about "politics" and campaigns, recalls, etc. etc. so we basically just peppered him with questions the entire night. Our entire political knowledge base up to that point had been whatever we saw watching SNL, Jon Stewart, and the movie Ides of March (which Michael told us was an exTREMELY accurate portrayal of things – scary).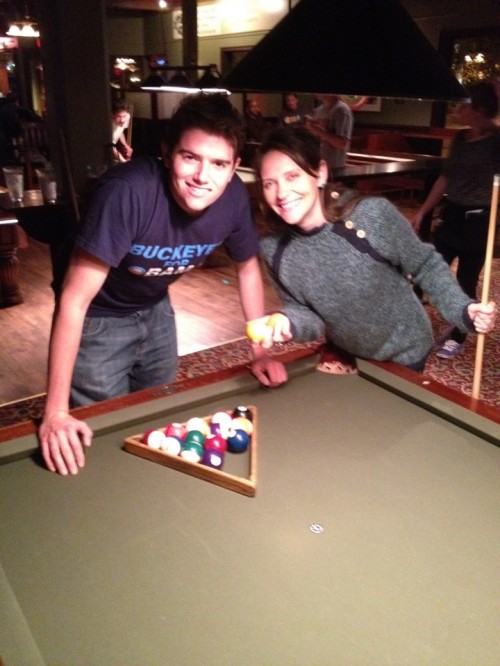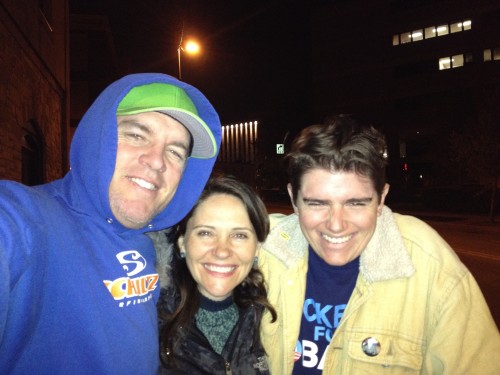 We basically just hung in town for another day taking in the city by foot and enjoying a nice stretch of sunny weather. Being a college town, there were lots of great shops, restaurants, and bars around town. We did our obligatory tour of the capitol (by far the nicest capitol building we've seen to date), got some local Wisconsin cheese curds, and ate at Ian's again (turns out Ian's started in Madison – more macaroni and cheese pizza for Bree).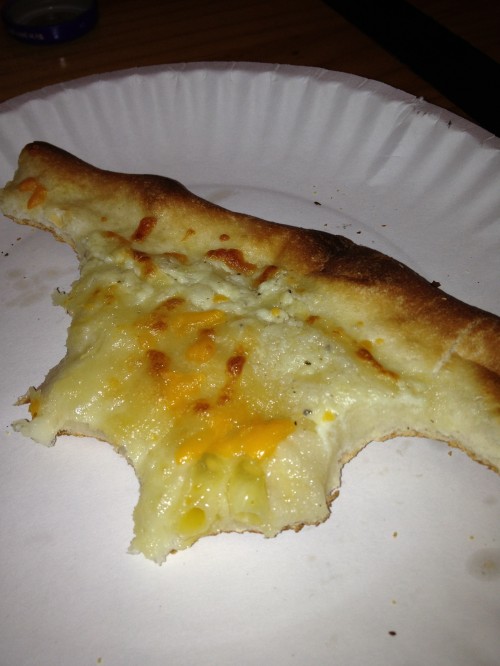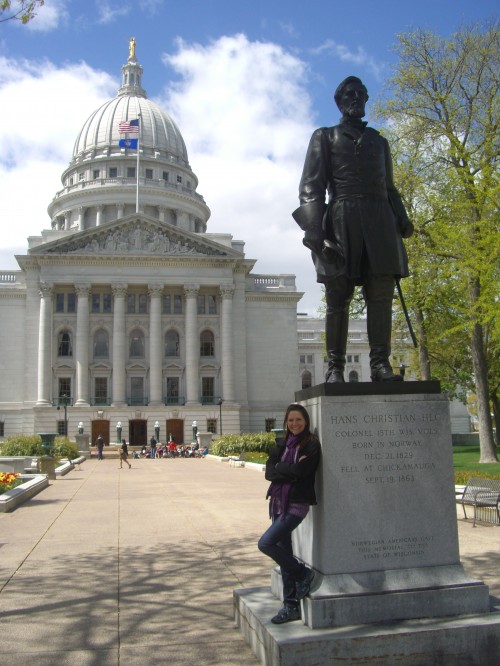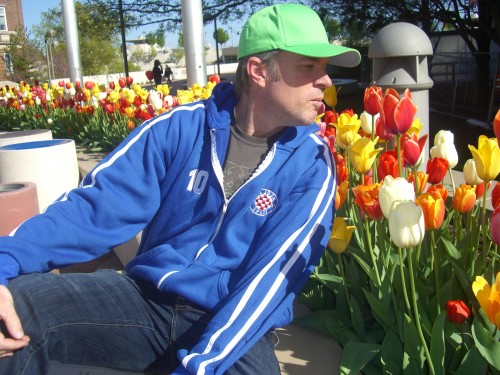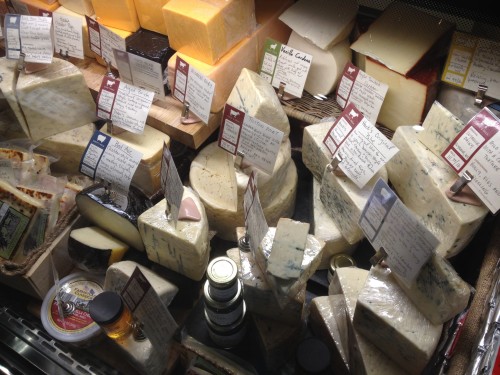 We boondocked in Madison on a street near a nice quiet park and walked everywhere we went in the city. Prego Bree did a great job lugging her belly around town with minimal complaints. This is no great surprise being the world class athlete that she is. (She reads these otherwise I'd be more transparent (see honest) in my assessments) JUST KIDDING BUNO.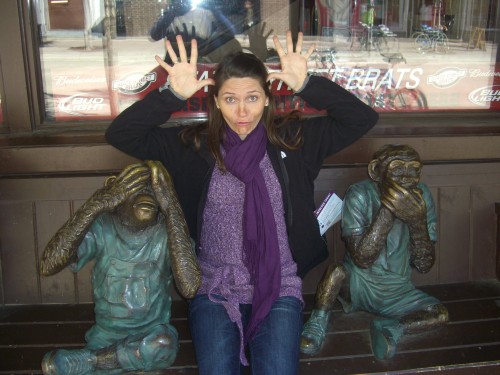 Thanks to Michael for hooking up with us, hanging out, showing us around town, and schooling us on all things politics. Good times.
We hit the road heading north again with our sites set on the sprawling mecca of Bruno, MN – Pop.102 (not kidding).
Tally ho…
Cheese curding,
Matt