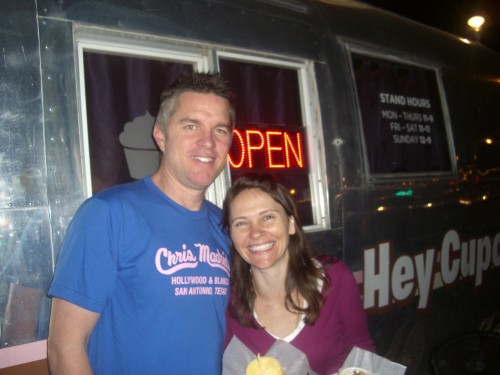 Ahoy. After another great (almost) month in Austin the time came once again to lift anchor and set sail. We did just that on Saturday and are now happily camped out in the Big D "Dallas" – ok, technically Allen, TX in front of our friends/hosts The Tallal's place.
We basically ate and lazed our way through our month in Austin. Tough times, I know. It was FANTASIC. Already looking forward to next year! I think Bree officially added some baby weight while we were there and not to be outdone I kept pace by adding some pizza weight. Sympathy pizza weight of course. Don't worry though we worked it all off using our superior Acro-Yoga techniques that Ayo and Yair taught us. Behold the magic and wonder…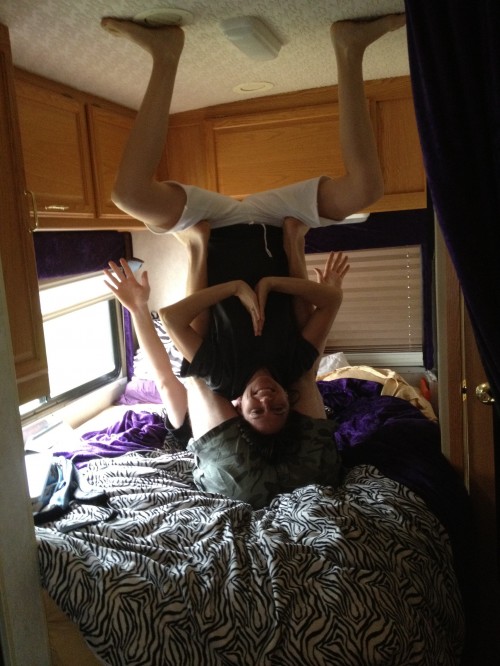 (please note: no unborn babies were injured in the making of this picture)
So Dallas did not welcome our arrival this year with thunder, lightning, hail, and tornados. Note to Dallas – thanks. It's regular ol' hot and humid Texas-like weather and that suits us just fine. Minus the hot and humid part.
Oh rewind. Our last week in Austin, Lindsey (one of Bree's BFF's) flew in and made her second Operation Tally-Ho tour of duty. Note – Lindsey is our only friend out of the MANY who have expressed interest in embedding with us on our journey who has actually done it. TWICE. Go Lindsey!
So basically we had a great time having her visit as always. We took her to all our favorite joints in town and she got to experience the frenetic pace of life on the road as seen below.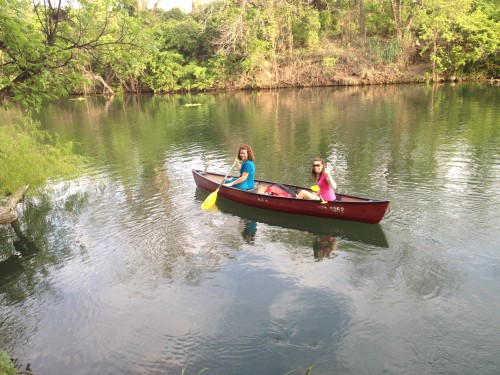 (please note: no muscles were injured in the making of this picture)
Back to Dallas. Bree has already clicked herself into the hectic pace of life with another of her BFF's Kristin and her girls Skylar and Tatum here just like usual.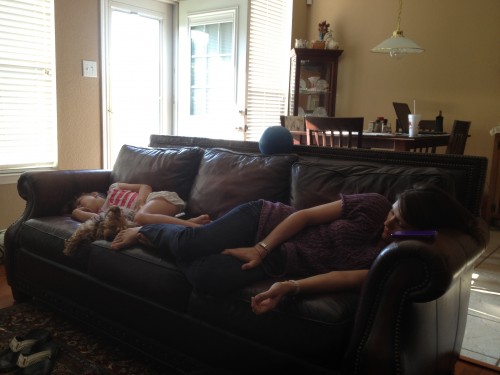 (please note: no egos were injured in the making of this picture)
I mostly do my own thing or hang with her husband Trey who on occassion takes me to the underground private poker games here in town. Thanks Trey. Also, this Sunday I went full Texan and actually did this…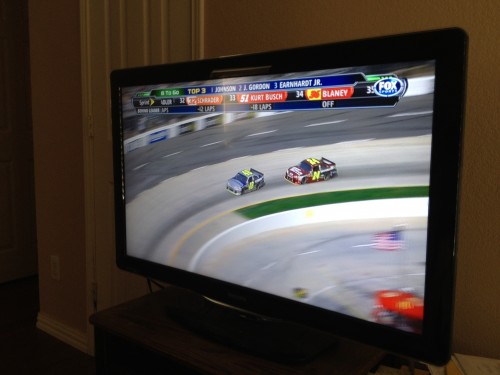 (please note: brain cells WERE injured in the making of this picture)
We're looking forward to a great week or so here in Dallas and then plan to head out to points North and untrodden territory for us.
Tally ho…
Matt