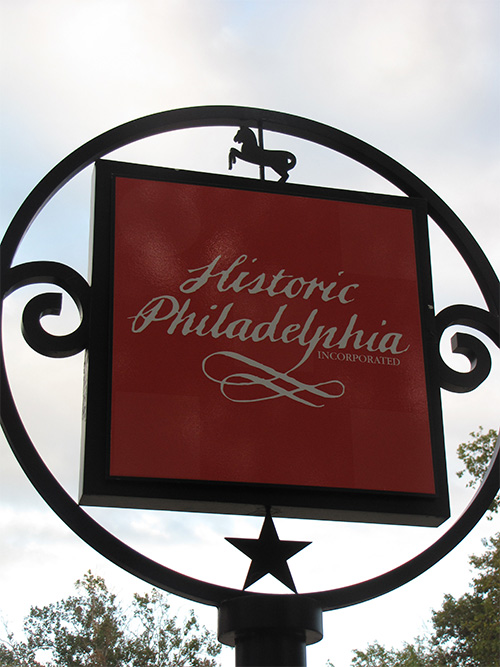 So there I am, sitting at the play area in a mall near Parx Casino.  There are two other mommys there with their broads.  We get to chatting and I mention that we are traveling and that we will be heading to Philadelphia soon –YAY!!  They exchange a look and then give me a really sad look.
Mommy #1: "Ummmm, you may not want to go into the city.  Everyone there is on Meth."
Mommy #2: "Well, you'll just have to be very careful.  Meth or heroin.  Everyone is on heroin too.  You can see it in their faces.  Just be very careful and don't talk to anyone."
Me: "Oh, yeah?  Sure.  Okay, we will be careful.  Thanks for the heads up." ;) ;)
Some of my nearest and dearest are from the Philly area, so I felt preeeeeeety sure that not everyone was on meth and heroin –assuming that it would have come up in conversation at some point.  "Yeah, philly is great, but when you enter the city limits they give you some meth and shoot you up with heroin."
Needless to say, we still entered Philly and navigated the small streets till we found our overnight parking spot.  It was in the heart of the Old City District and nobody offered us drugs.  Now, I admit that our parking sitch was a bit sketchy around 2-4AM, but during the day we had walkable access to many of the main historical attractions as well as some of the city's best Philly Cheese Steaks (here & here, if you were wondering).
We had the honor of getting to meet up with an old soccer pal of Matt's from his days as a Nomad.  Justin, Heather and their 3 boys are now living in the area.  We shared a couple meals with them, went to a super cute Fall Festival at the Arboretum (with the single most incredible and badass miniature railroad tracks ever!), and Matt jumped in as a sub in one of Justin's weekly soccer games (the coach only played Matt for about 20 seconds, and they lost.  Guess they should have kept him in longer).  We also got to meet up with our friend Liz and meet her charming boyfriend, also named Matt, for dinner!
Here is a totally awesome 80's throw back video and some pics of our time there:
A side note on prenatal care on the road:  So many people ask what we do for prenatal care while traveling.  With Siena, Matt made all of our appointments, and I only saw Midwives.  With Ditto, since I know the drill now (and since some of the appointments really seem unnecessary –only because this is a healthy (thank God) pregnancy and I'm low risk), I have been open to seeing anyone who will get us in.  So, when we are about a week out from a scheduled appointment week, we start calling around.  Pregnancy is typically billed as one entire charge, ie: prenatal care, labor and delivery, and your 6 week postpartum checkup.  This makes it unappealing for offices to get us in for just one visit.  But there is always someone who can get us in for one visit within the next week or so.  We have been very lucky!  So far, his appointments have been in Vegas, Detroit, Boston and this last (more informal) one in Philadelphia.  Also, we will have Ditto in San Diego at the wonderful Birthing Center at UCSD where Siena was born.  We have to be checked in and be a regular patient there by 34 weeks (early December for Ditto).
See you tomorrow in our Nations Capitol!
XOXO
Bree.