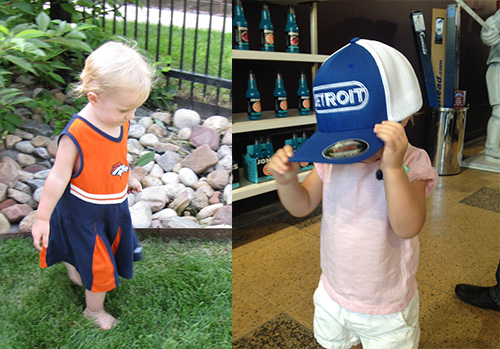 Hi.
After leaving Vegas this year we Tally Ho'd to my home state, Colorful Colorado (with a quick stop at Arches National Park).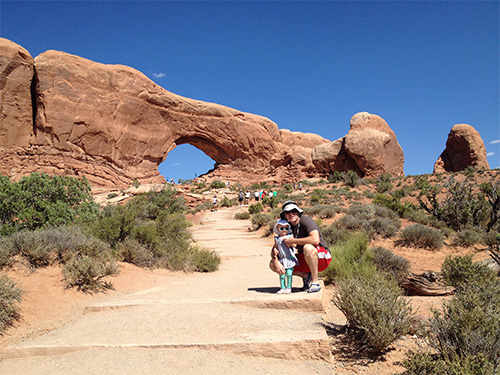 Once in CO, we got to see my cousin get married, see a lot of my family (thank you weddings!), camp on a lake, and spend a good chunk of time with some of our besties.  The weather was great and we loved our CO time.
 After leaving there, our next big stop was The Windy City. We've blogged about Chicago before. This year, we parked in a truck yard and walked into the city. It was a pretty long walk, but it was along Lake Michigan and had a couple playgrounds. It also provided Matt and Siena with their first lightening bug sightings. Aww! We devoured our 2 favorite pizzas there, and this year Lou Malnati's was the clear winner. We took the obligatory Bean Pic (see below). And we were called out by some teenaged/maybe 20 year old girls!! Here's what happened, we had parked on the street and were walking away from the RV.  The girls were walking by and Matt overheard one say "They livin' in there. They Gypsies." Too funny…and true.
From Chicago we made our way to Motor City, USA.This was a big deal. For starters, it was as far East as OTH had ever been AND it was a virgin city for all 5 of us on board. (Henery said he used to play jazz in a nightclub in Detroit back in the 60's, but he's known to stretch the truth.)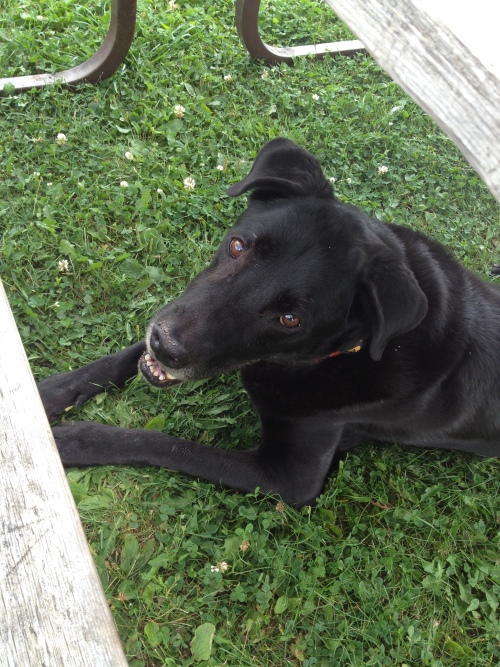 As we pulled into Detroit we played 2 songs, this one and this one.  We all preferred the Trick Trick one.
I was really pleasantly surprised by Mo Town! Sure, if you look closely it will depress the hell out of you that all these beautiful buildings are crumbling and spray painted. But I actually LOVE graffiti. I appreciate it as a very colorful and expressive art. So I was in heaven with all the graffiti! We also had a really knowledgable and friendly host and tour guide (even if he can't parallel park for a crap! BTW, if you can't either, here's an answer that spells out the formula). Matt met Brother Wood playing poker in Vegas in 2011 and we have been blessed to meet up with him about 4 times in different areas of the country. He's now in Detroit and knows of all the greatest places to shove food into our faces (Buddy's Pizza is THE SPOT! When Matt found out I hadn't mention Buddy's he almost blew a gasket! Anyways,) Brother Wood is awesome company and introduced us to some of his local family and friends. He and Matt played poker a couple times at Motor City, but Ben Affleck wasn't there–I asked Matt to keep a look out for him and to lick him if he saw him. (It's possible he DID in fact see him, and just not want to lick him.  It's always easier to lie to your wife than to lick a celebrity.  I don't blame him.)  ;)
We had a blast! Thank you, Detroit!!
Next stop? Canada!
Gypsy Bree, OUT!!
XOXO