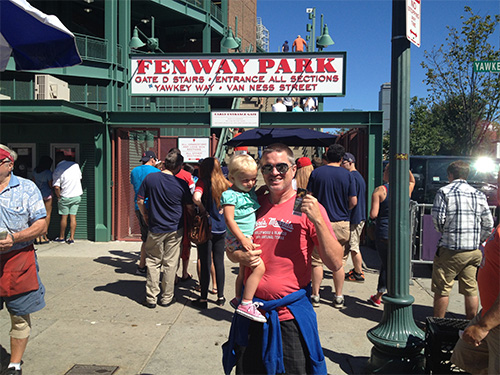 Hi there!  Happy Wednesday!
I think what we all need is a really long Boston blog post , yeah?  Maybe a bunch of pictures of my family?  Yep, I thought that may make hump day a bit easier to swallow.  ;)  Let's go…
So, you may have seen this tiny tot in the video and pics from our York post.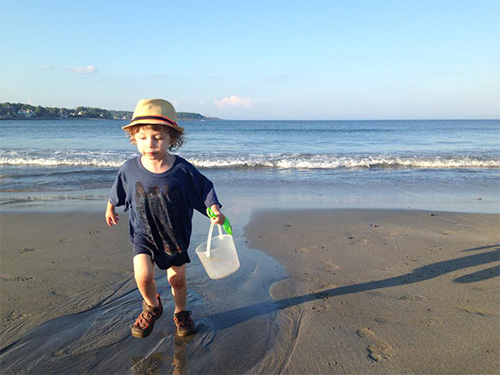 His name is Miles Kai, and though he's my cousin, he's Siena's age (and her "Little Guy").  Here's the quick family breakdown: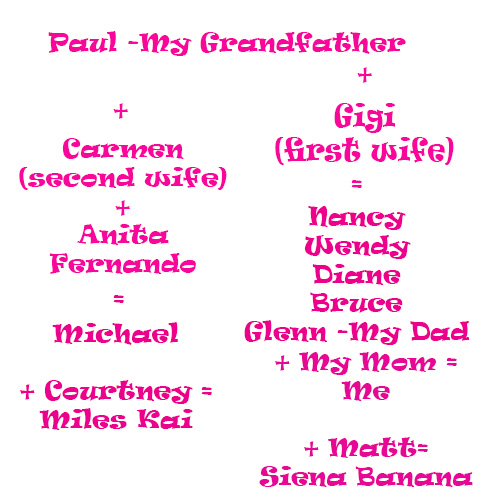 So, my Grandfather and Carmen had my Uncle Michael 2 years before I was born.  We are basically the same age.  Now we have children and Miles is my cousin, but he's basically Siena's age.  And why am I telling you all this on a Monday when you may not want to figure things out? Because this is my blogging world and I can pretend that you all really do care whos who. ;)  Also, they are who we Boston'd with!
It was a total score that we were able to fit (with a bit of finagling) into their driveway, and a total score that they invited us to do so, and that their landlord was willing and able to let us be temporary squatters!  So we parked our bedroom window almost right up to their front door and got cozy.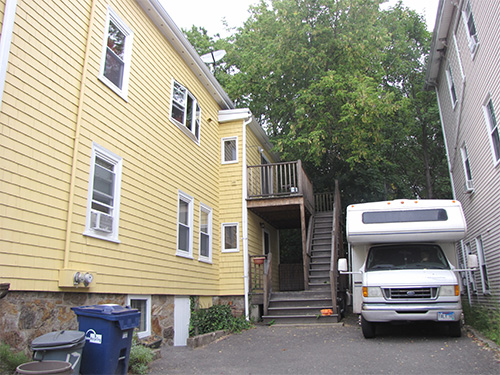 They live perfectly between 2 T stations (the public transit name in Boston), in a the cute little area called Jamaica Plain.  Getting anywhere in Boston was a breeze and nobody could attempt to steal our scooter! (Foreshadowing!)  So we did what all great Boston tourists do.  We took in a Sox game with Aunt Diane and my cousin Charles!, walked 2/3's of the Freedom Trail, toured the State House, and walked and walked and walked.
When we weren't gallivanting around Bean Town and soaking up the history, we were hanging with… you guessed it, my family.  My (Auntie) Courtney was the exact hostess that I hope to be some day when we have a home and guests come plant themselves in our driveway.  She feeds Miles the types and frequency of meals that we feed Siena and always had an extra plate for our little Monkey.  She hooked us up with passes to tons of fun toddler places, showed us the library, took us to the local playgrounds, AND they live walking distance to Whole Foods!  AWESOME!! (If Siena were writing this post, she would be focusing on ALL THE LEGOS and books, and toys that Miles had to share!!)  While there, we were able to schedule Baby Ditto's 20 week check up and Fetal Ultrasound at the local hospital.  This is where we discovered that HE'S A BOY!!  A very healthy, very active, perfect little boy!
See you next time, Boston & Crew!!  And we will see you Readers tomorrow in Concord, NH to meet my Uncle Bruce & Aunt Jamie!
XOXO
Bree et al.