About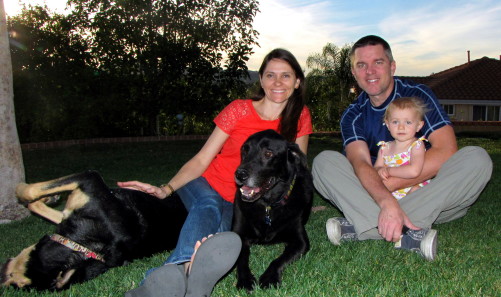 Ours is a classic guy meets girl story, with an un-classic and nomadic twist…
We met at San Diego's Mardi Gras festival on Feb 24, 2004.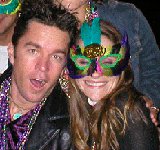 (Sorry for the smaller picture, cameras weren't what they are now. Or, maybe we just didn't have a good one!)
We started dating shortly after and things progressed magically.  We moved in together and became Bratt in 2006.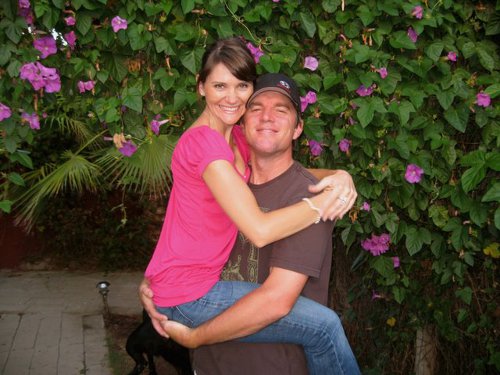 Bree was eager for marriage (to say the least), and finally in the Summer of 2009 Matt proposed!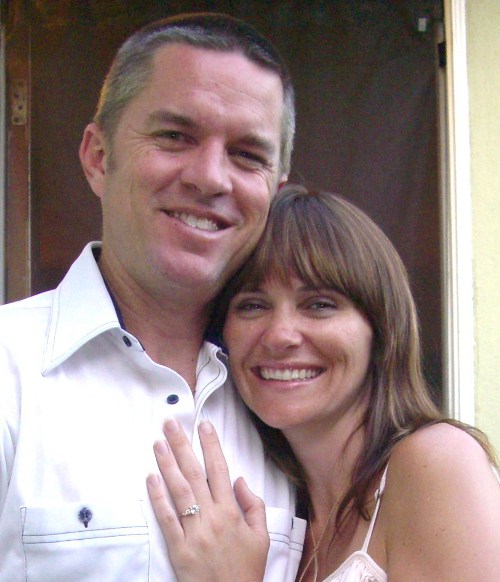 We were married April 21, 2010.  It was perfect.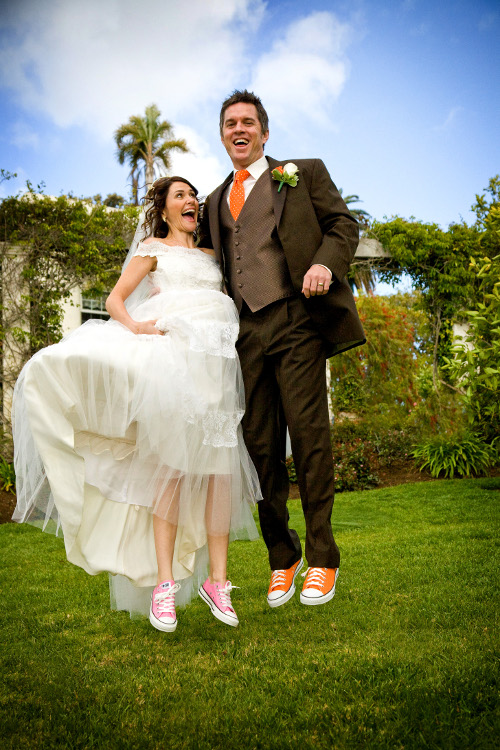 After the pixie dust settled, we decided to "Honeymoon" by moving into an RV with our 2 dogs, Henery & Cali, and travel indefinitely around the country.
The first step was to find and purchase the ideal RV.  We did some research and narrowed it down to 1 or 2 models.  At the end of August 2010 we were in the grocery store parking lot and Matt was intently staring at his phone.  After several minutes he looked at me and said "I think I just bought us an RV on Ebay".  In fact he had.  Matt had purchased (at a SMOKING price) a 2004 Winnebago Minnie.  Shortly after we flew to Dallas to pick up OUR FIRST HOME.  :)  This RV, now named Dolly, suits us perfectly.  The dining table had been cut down to sit only 2 people leaving more room for the dogs to lay on the floor.  There is no carpet (a plus with 2 big, shedding black dogs), and plenty of storage space.  After some other small renovations, tweaking, and cleaning we were ready to move in.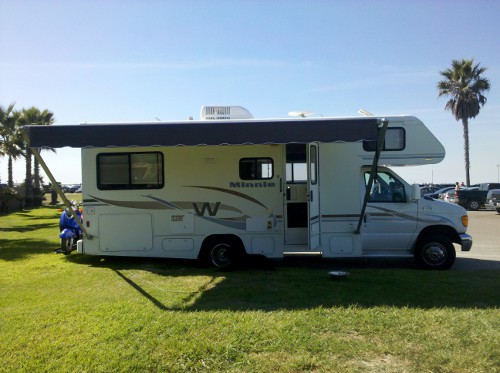 We moved into Dolly November 1, 2010 and spent the first couple months in San Diego getting our "RV legs".  Finally on January 14, 2011 we ventured off to start Operation Tally Ho.
For 2 years we cruised around seeing friends and family, and meeting new friends and adventures head on.  In October 2012 we were blessed with our first baby.  A girl we named Siena Nicole.  We fell deeply in love with her and we call her Monkey Face.  After getting our "Baby Legs" for a few months, in March of 2013 we set out for the first time as Operation Tally Ho: 1 Couple, 1 BABY, 2 Dogs and an RV.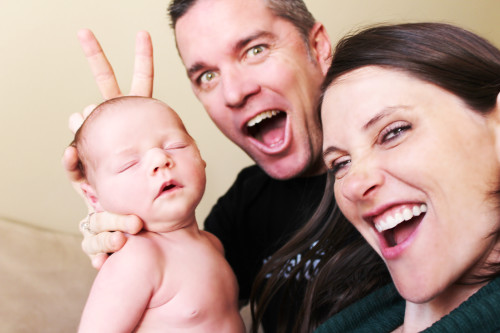 These are our adventures, this is is our blog.
Matt
The guy.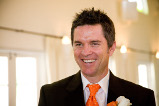 Bree
The Girl.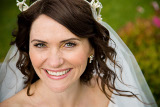 Siena
The Monkey Face.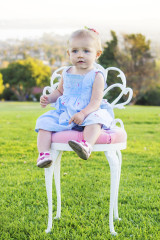 Henery D. Hippo
The Baller.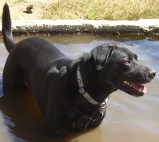 California D. Pooch
The Whiner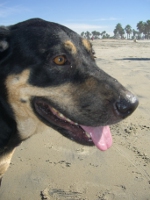 Dolly
The Coach.